Last night, I said goodbye to an old friend. For the past ten years, this friend has entertained me, comforted me, shocked me and even changed my life. I actually sobbed as the final credits ran on the final episode of my good friend, the slick and superb BBC spy drama, Spooks. (Don't worry Mum, I won't tell you what happened, other than to say it was typically traumatic.)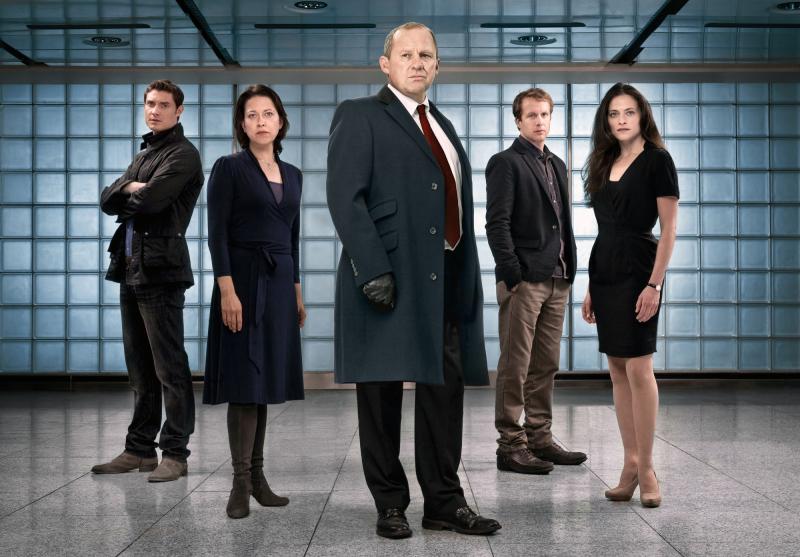 Yes, that's right, I am getting sentimental about a TV show, but I doubt there are many people who at some point in their lives haven't felt a similar obsession for the small screen. I find curling up on the couch with a DVD box set (magically skipping commercials) and a hot drink can calm my hectic mind and sometimes even bring out emotions that have been hiding.
Growing up in Australia with parents who were keen devotees of the country's national broadcaster, the ABC, I was brought up on a steady stream of imported BBC dramas, from the legendery Colin Firth-pond-dipping version of Pride & Prejudice, to the creations of genius Stephen Paliakoff (Shooting the Past actually left me speechless). I still can't resist any period drama that graces the small screen, BBC production or not.
But when it comes to TV series that I have invested time and energy in over many years and many series, there are a few very clear standouts: Spooks, Buffy the Vampire Slayer, Mad Men, Doctor Who and most recently, Glee. What makes these shows stand out is the quality of the writing: it's smart, multilayered, witty, intriguing and, most importantly,  entertaining. I think that TV writers should be held up in the same way as novelists and columnists are, such is their ability to create what are essentially hundreds of engaging short stories, week in and week out.
So this morning as I lament the end of the adventures of the Spooks gang (oh, Harry!), I take comfort in the fact that this Christmas I will be able to buy all ten series in a box set and have them on hand when the couch, a hot drink and escapism calls.
And finally, how exactly did Spooks change my life? Well, watching the amazing footage of London that graced our screen in Melbourne every week during series seven played a small but important part in showing me that leaving Britain the previous year had been a mistake. By series nine, we were back in London and watching the BBC film an episode of Spooks at the end of our street!
Which TV shows have most inspired you over the years?